A Family Owned Working Farm
Summit City Farms is a family-owned vertically integrated agribusiness that has been serving the New Jersey area since 1922. Our wholesale working farm primarily includes peach, nectarine, and apple orchards along with a variety of other crops. We are proud to supply wholesale fruits and offer over 30 varieties of wines produced on our over 500 acres of farmland located in and around Glassboro, New Jersey.
When You Visit Summit City
The Summit City family has been a part of our community for nearly 100 years. With these strong roots, we have created the space and activities to help our visitors come together and enjoy a lively and relaxed time while enjoying our delicious wines. Throughout the year, we host a variety of activities including weekly wine & music nights, private wine pairing events, and children's pony parties. We invite you to take part and welcome all to our facilities in historic Glassboro, New Jersey. We hope to see you soon!
Summit City Winery
Summit City Winery opened its doors in 2014 featuring a state of the art tasting room with deli snacks and cheeses available to go along with the wine tasting. We offer our customers over 30 varieties of Fruit Wines, Red Wines, White Wines, Sweet Wines, and Table Wines, to name a few,  which are produced with fruits harvested at Summit City Farms and other quality sources.
In addition to creating a space to enjoy wines, we hope to help the community come together and enjoy each other's company in a comfortable, lively, unique and friendly environment. In pursuit of this goal, we host live performers, DJ music nights, private wine pairing events and some holiday events. We welcome all to our facilities in the historic Chestnut Ridge Section of Glassboro, New Jersey.
The winery is open during regular business hours as below.
Hours of Operation
| | |
| --- | --- |
| Friday | 4pm-8pm * |
| Saturday | 1pm-8pm * |
| Sunday | 1pm-6pm |
* Open until 10pm on Music Nights. Please see our Events Calendar.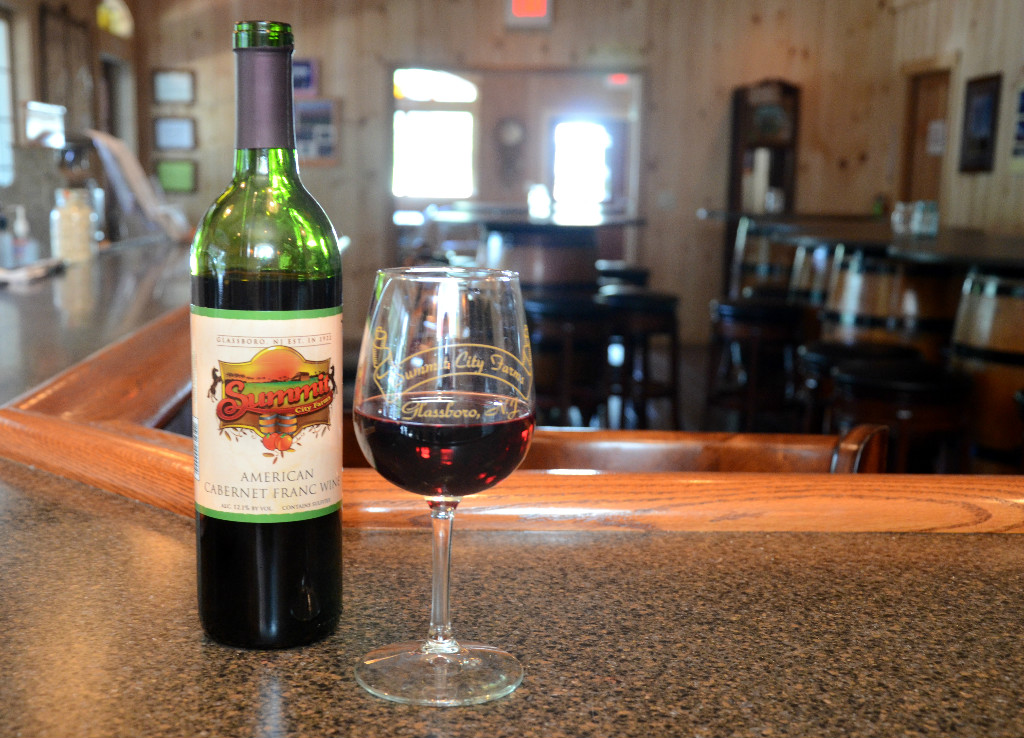 Summit City
Commercial Farm
Summit City Farms was established in 1922 as "Boulevard Orchards" by Gaetano DeEugenio on a 7-acre farm in Glassboro, NJ.  The father and three sons grew mainly mushrooms along with a variety of fruits and vegetables.  Today, the commercial operation has expanded to over 500 acres of peaches, nectarines, and apples under the direction of Lewis DeEugenio Sr., Lewis DeEugenio Jr., and his wife Leila DeEugenio. Today, all peaches, nectarines, and apples are packed at Eastern Propack L.L.C and sold under the Jersey Fruit label by Sunny Valley International. For information on commercial sales call 856-863-9100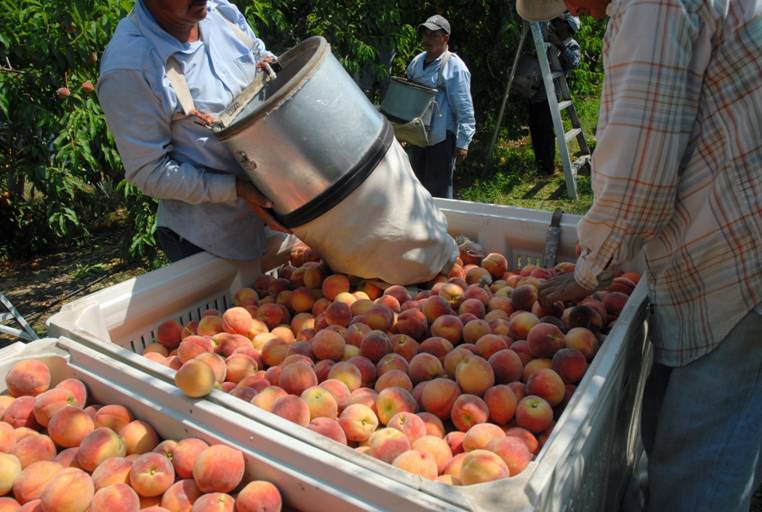 History of Summit City Farms
Summit City Farms is approaching 100 years of producing premium fruit and a variety of other crops.
Begun in 1922 by Italian immigrants, Gaetano DeEugenio and his wife Pasqueta, the farm started with the acquisition of 7.5 acres on University Boulevard in the Ridge section of Glassboro, NJ.  Apples, asparagus, grape, mushrooms, and peaches were among the early crops. Gaetano's three sons: Anthony, Joseph, and Lewis Sr. expanded the farm to 150 acres in the 1950's. After the Johnson-Kosygin Summit In 1967, the name Summit City Farms was added. In the early 1990's, Joseph left to pursue other interests with Anthony and Lewis Sr. acquiring his share. In the late 1990's, Anthony retired with Lewis Jr. assuming his share of the farm. Under the ownership of Lewis Sr. and Lewis Jr. and their wives, Alyse and Leila, the farm expanded to approximately 500 acres.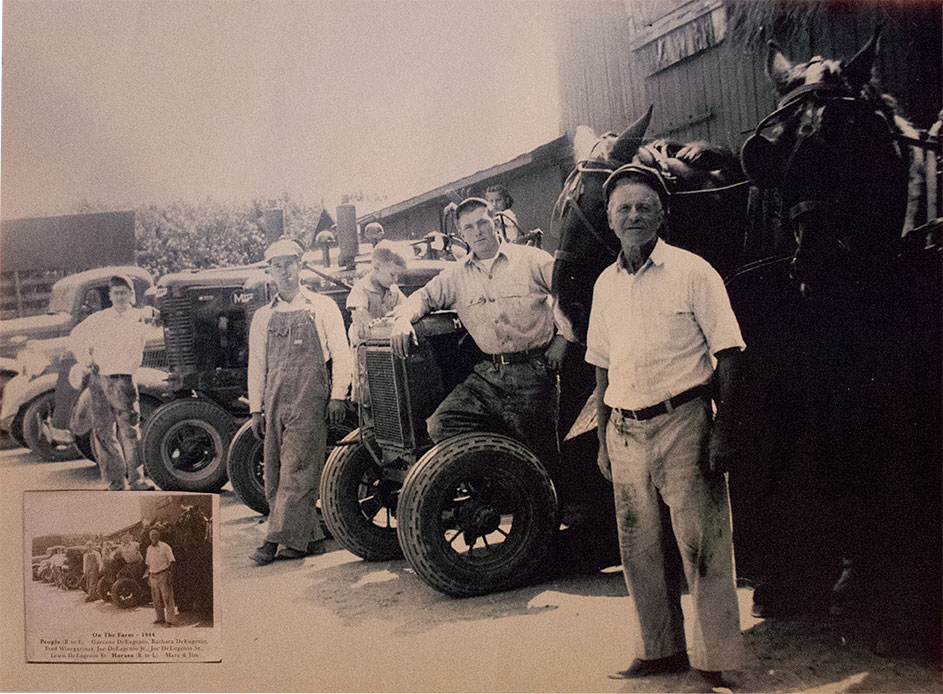 On the Farm  – 1944
From Right to Left: Gaetano DeEugenio, Barbara DeEugenio (On Tractor), Fred Winegartner, Joe DeEugenio Jr., Joe DeEugenio Sr., Lewis DeEugenio Sr.)
Upcoming Events at Summit City
Upcoming Non-Music Events