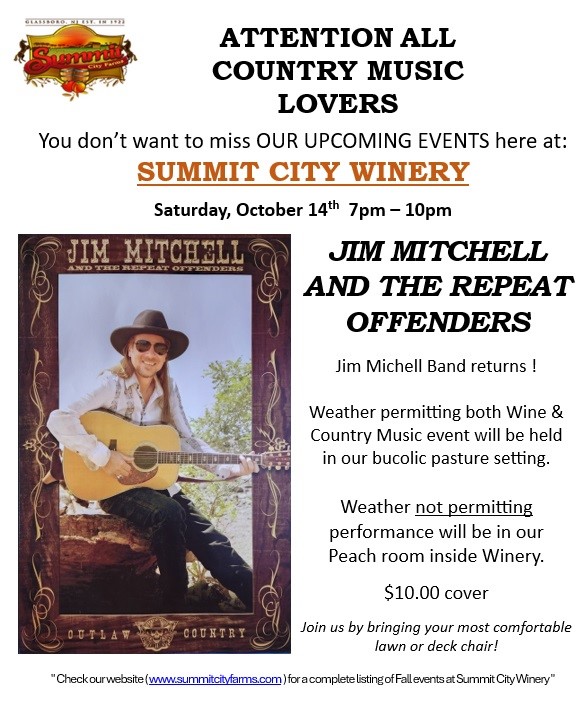 Wine and Country Music with Jim Mitchell and the Repeat Offenders
Wine and Country Music with Jim Mitchell and the Repeat Offenders
Saturday,  October 14th
7pm – 10pm
$10 Cover 
Weather permitting both Wine & Country Music event will be held in our bucolic pasture setting.
Weather not permitting performance will be held in our Peach room inside winery.
Join us by bringing you favorite comfy lawn or deck chair and enjoy the wine, music and outdoors.
Led by outlaw country singer Jim Mitchell, The Repeat Offenders are one of the top country/rock bands in the Mid-Atlantic region and have been for years. Currently based in Pa and NJ, the band can also be seen regularly in Va, Md & Del

*Guests may bring outside food, no outside alcoholic drinks.
*Wine and music events are contingent on logistics, and the regulations permitted by law.