Tradition. Quality. Excellence.
Summit City Farms is a family owned vertically integrated agribusiness that has been serving the New Jersey area since 1922. Our working farm comprises a series of peach, nectarine, and apple orchards. We are proud to supply wholesale fruits and offer over 30 varieties of locally produced wines in our state of the art tasting room located in Glassboro, New Jersey.
Now Booking Pony Parties for April 2023 – October 2024!!
About Our Pony Party Expert
Lisa DeEugenio is the Pony Parties event manager at Summit City Farms. She has a background in early and elementary education and holds a master's degree in special education. Her 18 years of experience working with young children, as well as her 30+ years of riding experience and barn management, make her uniquely qualified to help organize your Pony Party event. Please contact Lisa at: [email protected] to discuss/schedule your private party!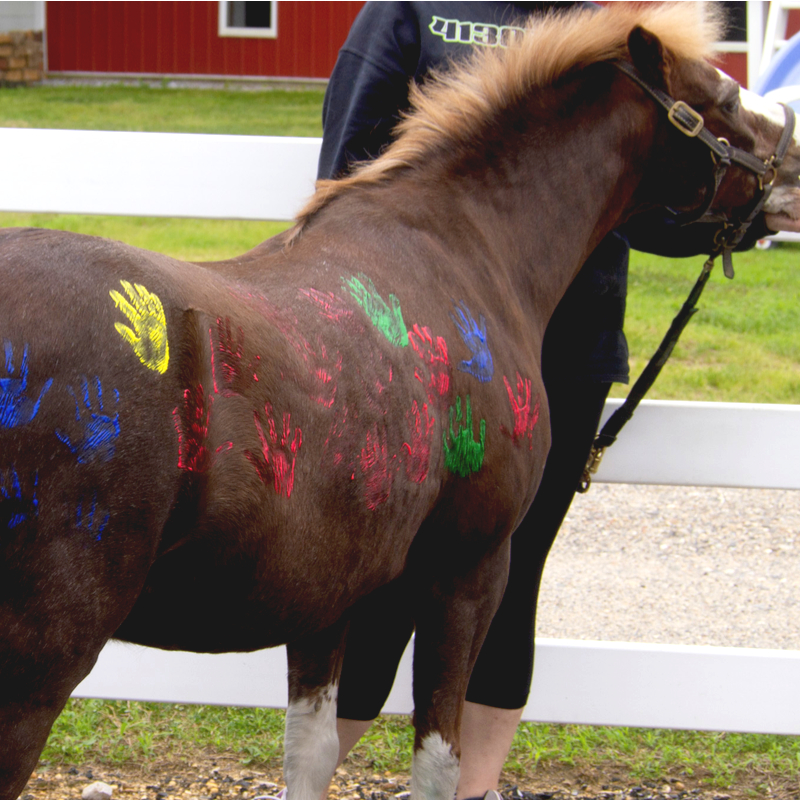 Party Packages Available
To start planning, contact Lisa DeEugenio at Summit City Farms through the contact form below. Select from one of our two party packages. Our Basic package gives you the free reigns so you can bring food, beverages, and decorations to our location and set up beforehand. If you select our Premium package, Summit City will take care of all decorations, food, and other planning to reduce the workload on your part. Additionally, a tractor/wagon attendant and an assistant will be available on the day of your event.
Call or text Lisa DeEugenio at 856-261-8841
Rental of Private Party Room 

(up to 40 guests incl. adults)

2 ponies (unlimited rides)
Pony Painting / Petting / Brushing
Tractor / Wagon Ride
Not Included: Cake, food, beverages, flatware, tablecloths, decorations.
Option: If the event is booked during tasting room hours, wine can be available for the adults at our usual prices.
Includes:
All the benefits from Basic Package and
Pizza / Beverages
Flatware / Tablecloths / Decorations
Just bring the cake
Option: if the event is booked during tasting room hours, wine can be available for the adults at our usual prices.