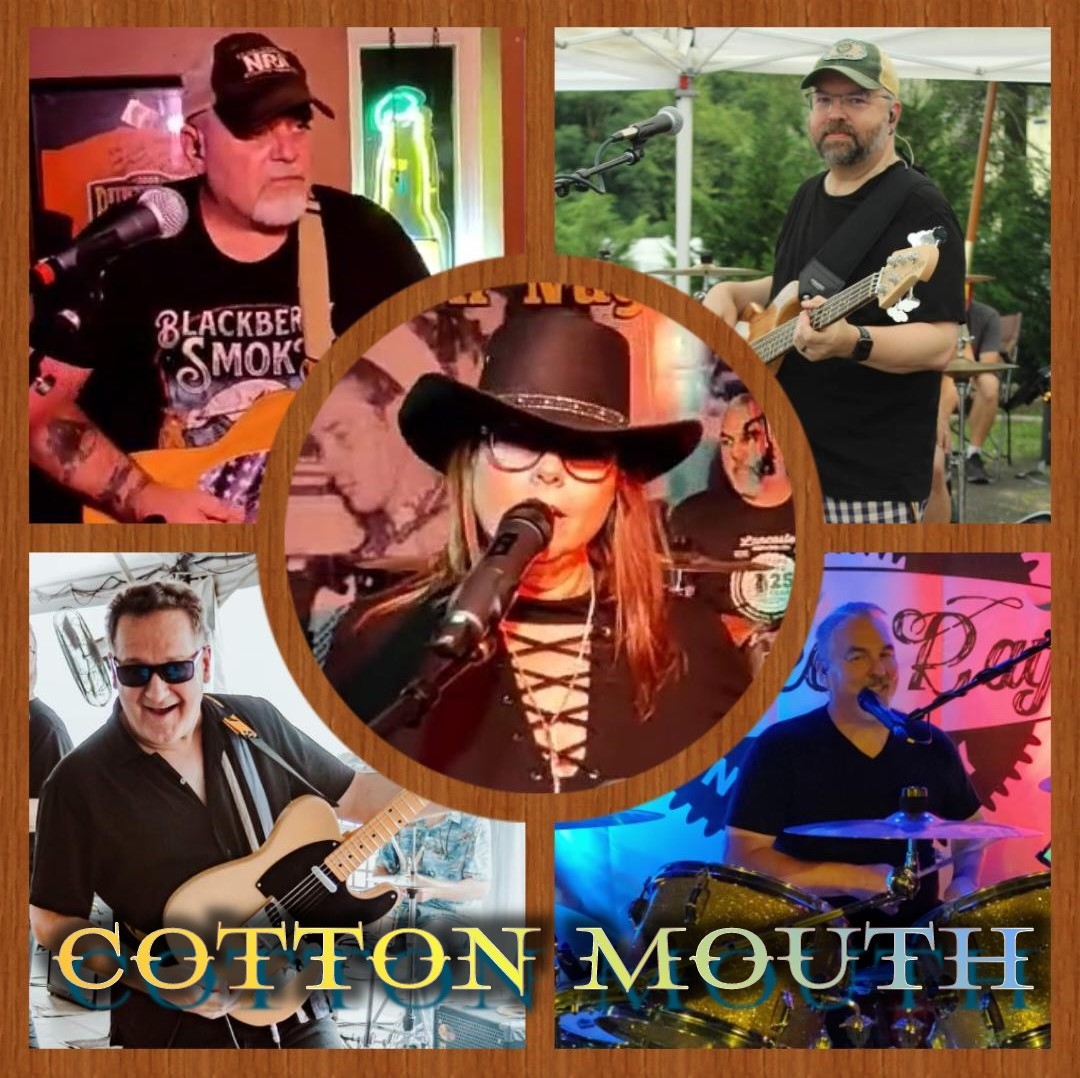 Wine & Country with Cotton Mouth
Wine and Live Country Music Night with
"Cotton Mouth"
New to Summit City Winery
We hope to see our Country regulars come on out to greet the band!
Let's give them a warm welcome
Also:
' VB Food Truck on premises '
(Food Truck services by Matt & Dom- associated
with Linda Burns Catering prepared on site)
Menu
Smash Burger (cherry pepper relish, garlic aioli & mixed greens)
Fried Chicken Sandwich (pickles & red cabbage slaw)
Avocado Toast (Roasted veggies, ricotta & balsamic)
Fries (garlic, rosemary & parmesan)
Fried Cheesecake Bites (powdered sugar & chocolate syrup)
Saturday, February 11th     
7pm – 10pm
No Cover 
Cotton Mouth Band is a South Jersey based band that specializes in Country, Outlaw Country, & Southern Rock. Come on out for some dancing fun!
*Guests may bring outside food, no outside alcoholic drinks.
*Wine and music events are contingent on logistics, and the regulations permitted by law.